Best House Cleaning & Maid Services in Surprise AZ
Best House Cleaning & Maid Services in Surprise AZ
"*" indicates required fields
Five Star House Cleaning Services in Surprise, AZ
Welcome to Legion of Clean, the premier provider of house cleaning services close to Surprise, AZ. We specialize in providing exceptional residential cleaning services, including deep cleaning services, maid cleaning, and move-in cleaning. Our team of professional cleaners is dedicated to providing you with a clean and comfortable home.
At Legion of Clean, we pride ourselves on providing expert cleaning services and unparalleled customer service. Each member of our team is a hard-working professional and is highly trained to complete excellent house services for each and every one of our customers.
We offer a variety of house cleaning services in Surprise, AZ, to meet every client's needs. Recurring maid services (weekly, bi-weekly, monthly scheduling options), deep cleaning, list-ready cleaning, and office/commercial cleaning are just a few of the many options and add-ons we provide for the Surprise AZ area.
Start fresh in your residential or commercial space by hiring the Legion of Clean AZ team. Call our office or request an online quote today to get started!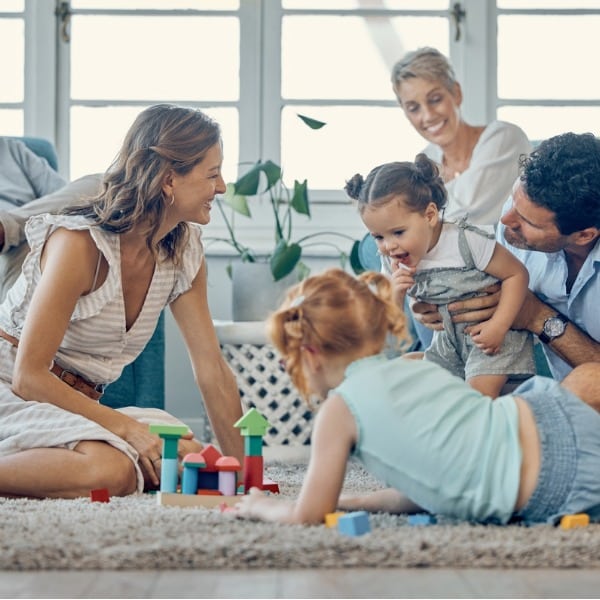 We Are Cleaning Professionals
At Legion of Clean, we understand that maintaining a clean home can be challenging, especially with a busy schedule. We offer various house cleaning services in Surprise, AZ, to suit your needs, including the following: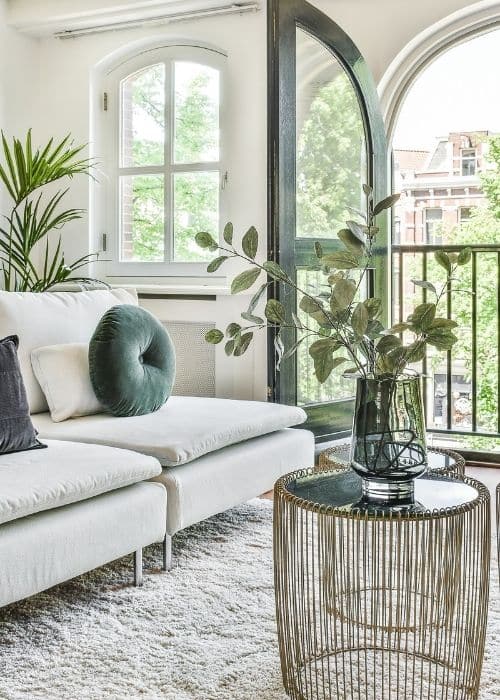 Why Surprise, AZ, Residents LOVE Legion of Clean's Residential Cleaning Services
Put your faith in Legion of Clean AZ's Cleaning Dream Team! We understand that trust and safety are paramount when it comes to hiring house cleaning services in Surprise, AZ. All of our team members are screened and thoroughly vetted for our clients' safety and security.
Our customers are our top priority here at Legion of Clean AZ. We treat our customers with the respect and provide the exceptional cleaning service they deserve.
We couldn't have the Cleaning Dream Team without doing a bit of behind-the-scenes work with our technicians. Every team member is screened, bonded, and insured before they join Legion of Clean AZ.
We care about our clients' happiness, and we won't stop until you are 100% satisfied. Give us a call if you believe we missed something and we will happily send our team out to correct that mistake.
Our team of cleaning experts is professionally trained in completing exceptional service for your residential and commercial spaces.
Legion of Clean AZ is located in Peoria and services all of Phoenix. We appreciate being part of this community and to be able to serve our local residents!
The Cleaning Dream Team follows specific checklists for every cleaning in order to provide incomparable service to you and your family. We always strive for completing the job correctly the first time.
When We Clean Your House, You'll Have a Lot of Time to Explore Surprise!
You'd be surprised with how much Surprise, AZ has to offer for you and your family! While the Legion of Clean AZ cleans your home, you have an assortment of activities to choose from to create happy memories.
Tee off at the Granite Falls Golf Club where golfers of all levels come to play a few holes at either of their North or South courses. Skip most of the AZ heat by going after 3 PM when the prices are reduced.
Take your kids and cool off at the Surprise Aquatic Center. From zero-depth play areas for the little ones to slides and diving boards for the brave teens, your family will have a fun-tastic day together.
The Irish Wolfhound Pub is a great place to gather with your family and friends for a delicious meal and a pint! This fine establishment offers authentic traditional Irish menu items and plenty of big screens to watch the game.
Need some more ideas? Visit the Surprise AZ website for more information on fun activities and events.
The time it takes to complete a deep cleaning varies depending on the size of your home and the level of cleaning required. On average, our deep cleaning services take between two and four hours.
No, you don't need to provide any cleaning supplies or equipment. Our team is fully equipped with all the necessary supplies and tools to provide you with a top-notch cleaning service.
No, your house doesn't need to be completely empty for a move-in/out clean. However, we recommend removing personal belongings to allow our team to clean more efficiently. If you cannot remove your belongings, we'll work around them to provide you with the best possible service.
House Cleaning Done Right in Surprise AZ
At Legion of Clean AZ, we believe that a job well-done is what makes us successful! That's why all of our maids are professionally trained to deliver a great cleaning every time we clean your Surprise home. 
9210 W. Peoria Ave. Ste. 9-B Peoria, AZ 85345
Legion of Clean AZ services the entire Phoenix area. Get a quote today and see why we're the #1 rated cleaning service in Phoenix.
Are You Ready For a Spotless House?
"*" indicates required fields