Best House Cleaning & Maid Services in Glendale AZ
Best House Cleaning & Maid Services in Glendale AZ
Glendale's Best House Cleaning Services
Legion of Clean AZ has some wonderful clients in Glendale. We are a locally owned small business located in Peoria.
Glendale residents really appreciate the effort we put into making sure we provide a high-quality house cleaning every time we come to clean. Equally important, is the customer service we provide both in the field and on the phone.
We offer cleaning services to meet every need including recurring maid services (weekly, biweekly or monthly) one-time deep cleanings, move-in/out cleanings, and more.
When you're ready for a hand with the house, we hope you will reach out to us. We're here to make your life easier and that starts with a quick and easy quote!
Our Professional Cleaning Services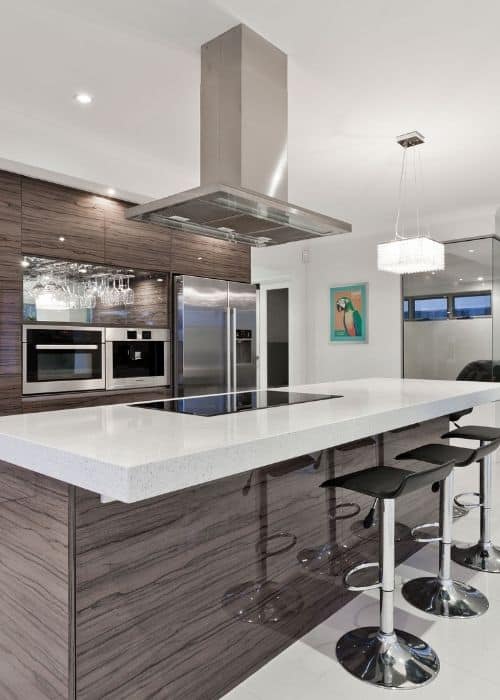 Why Glendale Residents Trust Legion of Clean AZ
Trust is essential when it comes to allowing new people into your home, especially when it comes to cleaning. You can have confidence that our team is the best option for you and your home! Everyone on our team has been carefully chosen and vetted with our customers in mind.
Our clients are #1 in our book! Legion of Clean AZ appreciates our customers and all of their support. Our team delivers first-rate customer service to all of our clients.
Safety and trust are our top priorities, so we vet and background check every individual that joins our team.
If you're not happy, we're not happy! Legion of Clean AZ ensures a 100% Happiness Guarantee because we want our clients to be satisfied with our work.
In order to ensure quality service, our Cleaning Dream Team goes through extensive training to get the job done correctly.
Being a local business right here in Peoria makes it easy for our team to understand what our clients need. We operate in the Phoenix area, including Glendale AZ!
Getting the job right the first time is vital to providing quality service during every cleaning. Legion of Clean AZ cares about you, your family, and your home or business. We always want to make sure our cleaning technicians are doing the best job possible by following our cleaning checklists.
When We Clean Your House, You'll Have a Lot of Time to Explore Glendale!
Need any ideas on how to spend your extra time in Glendale since our team has the cleaning covered? Well, look no further! Glendale AZ offers a variety of activities to participate in by yourself or with family.
Be transported back in time by visiting the historic Old Towne Historic District and going antique shopping! Get back in touch with nature at Xeriscape Botanical Gardens. You'll be able to learn more about the desert plants and wildlife with your family at this location.
Have some free time on football Sunday? Enjoy the free breakfast offered by Jimbo's while you relax and watch the game. Spend your evening under the stars at the Glendale 9 Drive-In Theater, one of the few theaters left in the United States. You can visit the Glendale AZ website for more ideas!
House Cleaning Done Right in Glendale AZ
At Legion of Clean AZ, we believe that a job well-done is what makes us successful! That's why all of our maids are professionally trained to deliver a great cleaning every time we clean your Glendale home. 
9210 W. Peoria Ave. Ste. 9-B Peoria, AZ 85345
Legion of Clean AZ services the entire Phoenix area. Get a quote today and see why we're the #1 rated cleaning service in Phoenix.
Are You Ready For a Spotless House?